Statistical Services
Peter Fewster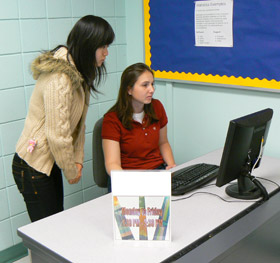 Statistical Help Desk
If you require personal in-depth statistical support, we recommend that you visit the Statistical Help Desk in SSC 1012. This service is offered free of charge to all members of the Social Science community. The hours are as follows:
September to April
Monday to Friday
1:30 p.m. - 3:30 p.m.
May to August
Tuesday to Thursday
1:30 p.m. - 3:30 p.m.
Statistical Examples
SSNDS has also created online examples (ssnds.uwo.ca/statsexamples/) for most command oriented statistical software on the SSC Network, covering many commonly used procedures. The examples have been divided into two groups: examples of working with data files; and examples on the theme of Analysis of Variance. Explicit instructions are included in each example showing how to run it as well as what the program statements accomplish.
Also from this web page:
Managing Editor
---