Fall 2016 Volume 17, Issue 2
Can You Afford to Lose Your Data?
by Kam Abado and Jeff Blake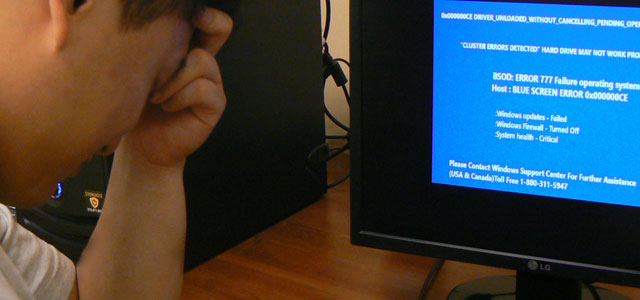 Sooner or later you are going to lose your data. Data disaster can happen due to accidental file deletion, virus infections, ransomware hijackings, hard drive failure, theft, and more. It is extremely easy to lose data, yet, all but impossible to rebuild that data without a backup.
Protect your work by performing regular backups of your data. The frequency of your backups depends on the importance of the files you create on your computer and how often you change your files. The point is to ensure that you have a backup so that, if you were to lose your data tomorrow, you would be able to retrieve your most current and important files. There is no predicting how long a hard drive might last.
We encourage you to purchase a USB flash drive or a USB external hard drive and start backing up your files today. You should plan to have your data backed up regularly to multiple devices. Be advised that if your data is sensitive or confidential, you should use data encryption on those backup devices. Also, remember to create a System Recovery on a USB memory stick for your computer or laptop operating system.
For more information, please read our File Management and Backup Helpnote. You can contact us at ssts-help@uwo.ca or at our central number 519-661-2152 (x82152) to help setup a personalized backup plan.